India Kitchen and cabinetry show 2015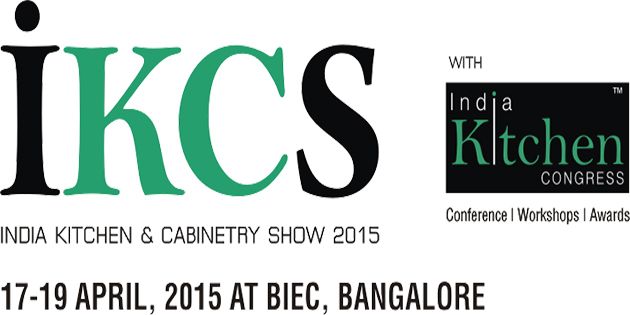 Come and explore Corian® kitchen Countertops that flow smoothly into Corian® sinks and backsplashes to bring imagination and practicality to your scheme at the Indian Kitchen and Cabinetry show, 2015
DuPont™ Corian® is participating in the 'Indian Kitchen & Cabinetry Show (IKCS)', India's only event catering to business needs of kitchen manufacturers, component suppliers, channel partners, design professionals and builders. An ideal mix of exhibition, panel discussion and presentations, IKCS is poised to be the best platform for ideas and business proposals indispensable for the booming kitchen industry.
Date & Venue: 17–19 April 2015 at BIEC, Bangalore.
Booth Number/Direction: _G45_
Expert Speaker from DuPont:
Manish Bansal: As a leader of DuPont's large fabrication training unit in Hyderabad, he is very passionate and knowledgeable about solid surface and its use in design applications.
Topic: Working with Solid Surface
With DuPont™ Corian® solid surface, you get the ultimate freedom of expression in kitchen design, combining enduring beauty with valuable functionality.
Effortless Beauty
DuPont™ Corian® solid surface is easy to clean, and is NSF/ANSI 51 Certified for food contact. Because Corian® is nonporous, stains do not penetrate the surface. With proper cleaning, Corian® also resists the growth of mould, mildew, and bacteria.
Seamless Appearance
Further high-performing Corian® products, such as sinks and backsplashes, can be perfectly integrated to create the sleek appearance of a single, solid surface. With a coved backsplash, there are no traps to collect dirt and moisture. Corian® also works brilliantly together with such materials as stainless steel, wood, and glass.
Reputation for Excellence
DuPont invented solid surfaces and has worked to continually improve our offering.
Endow any interior with effortless elegance — without sacrificing performance
Imagine a kitchen where colours and textures flow seamlessly together. Where surfaces, sinks and bowls become elegant waterfalls of smooth, sleek lines.
When you make Corian® kitchen sinks an integral part of your Corian® kitchen design, you get a sensational and practical look - because durable, nonporous Corian® kitchen sinks are as easy to maintain as they are pleasing to the eye.
Corian® Large Single Kitchen Sinks

When space is no concern, discerning designers choose Corian® large kitchen sinks. Elegant, extravagant, and available in a range of timeless colours, Corian® large kitchen sinks combine durability with beauty — in a big way.

Corian® Compact Single Kitchen Sinks

Combining big-city beauty with the high performance a cosy London flat demands, Corian® single sinks are available in a range of colours to complement any interior.

Corian® Double Kitchen Sinks

A touch of contemporary style that complements any modern design, a Corian® double sink also affords an extravagance of working room for your high-performance kitchen.
Curious to know more, please fill the form